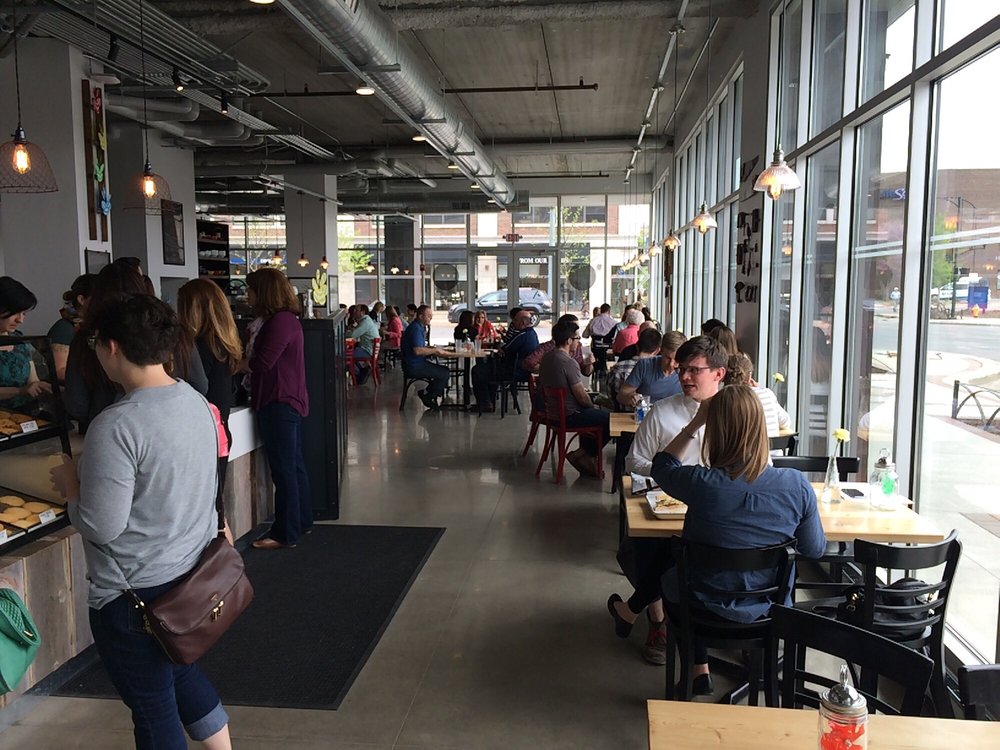 On a recent episode of the Rocketship podcast, Jay Chernikoff of DeskHub talks about how coworking spaces are an important part of building entrepreneurial communities in secondary and tertiary markets (anything that's not a San Francisco, New York, Austin, etc). As startup community builder in such a market, who operates a coworking community, I found their entire episode interesting and valuable but here are two ideas that I wanted to share:
On the idea of coworking actually being "Real Estate as a Service" for startup companies:
"There's an excellent value proposition for people to utilize [a coworking space] to understand what the growth looks like of their business, the trajectory of what they're doing, how they manage their headaches, it might make sense that this costs them an extra $500-1000 a month but they don't have to worry about their Internet, they don't have to worry about their furniture, they don't have to worry about a commitment, they don't have to worry if the electricity is working—there's a myriad of things that we take off your plate. Its this idea of your Real Estate as a Service and providing it to you in a way that is easy, efficient and explainable."
Jay said he believes that it if you do the math, coworking is still a value for companies up to 12-15 people (depending on specific costs in the market). While we don't have a lot of data on companies growing to that size while at Gravitate, it was at that point that our largest member company (so far) outgrew what we could reasonably provide.
On the cost of coworking for new starts:
"On first blush it's an expense to [join a coworking community]. But, if you are really able to operate in the space and network and connect and are friendly, you should at least be able to move this—if you're thinking about it a P&L-kind of way—from a real estate expense to a marketing expense, and if you're really good at what you're doing you really probably can make money from being in here. It can really flip on its head what the value of "space" is for someone who is running a company and starting a business."
I think there's more value in the productivity, connectivity and community elements of working on your startup idea from a place like ours (this is covered elsewhere in the episode, by the way) but since taking on any cost can be a hurdle as you're starting something, I like line of thinking.
Never join a coworking community looking to solicit your fellow members. That will never work. However, we have seen several members at Gravitate seek each other out for work. What is key here is his idea of "operate in the space and network and connect and are friendly." That has to come first and then as members learn about what you do and come to trust you, they'll seek you out when they have that need.
H/T to Gravitate founding member Lyndsay Horgan for recommending this episode
---